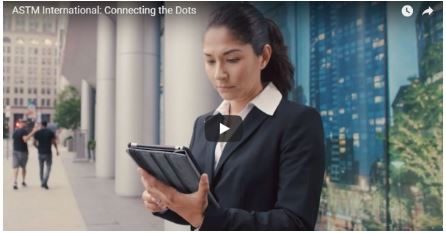 Proud to be an ASTM Organizational Member!
We are proud to announce that we are now an Organizational Member of ASTM International, a globally recognized leader in the development and delivery of voluntary consensus standards.
Today, over 12,000 ASTM standards are used around the world to improve product quality, enhance health and safety, strengthen market access and trade, and build consumer confidence.
Its leadership in international standards development is driven by the contributions of its members: more than 30,000 of the world's top technical experts and business professionals representing 140 countries.
ASTM International standards are the tools of customer satisfaction and competitiveness for companies across a wide range of markets.
When new industries look to advance the growth of cutting-edge technologies through standardization, many of them look for ASTM International support.
ASTM standards are passports to a successful global trading strategy.
Its high quality, market-relevant standards, developed in accordance with the guiding principles of the World Trade Organization, fuel trade by opening new markets and creating new trading partners for enterprises everywhere.
We work hard with ASTM to improve performance in manufacturing and materials, products, processes and services: "helping our world work better!"

2018, October 10